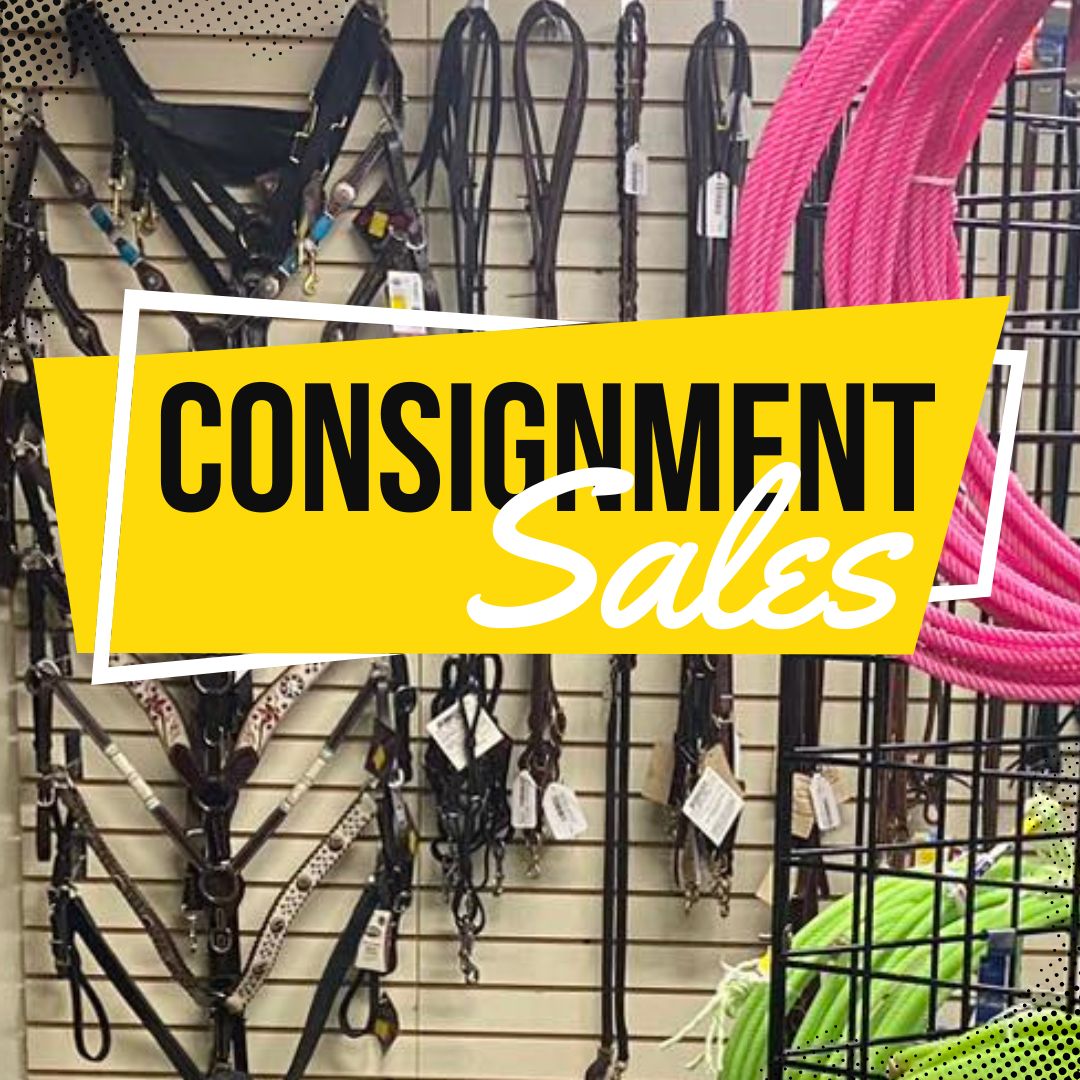 Consignment
Golden Horseshoe has a long history of supporting the equine community through consignment sales. We offer the regions best access directly to consumers who are buying equine products.

We look forward to helping you with your consignment items.
Guidelines
We know that by bringing your items to consign with us that you are serious about selling them. In order to do that as effectively as possible, we follow some guidelines when accepting those items:

Items must be clean, free of dirt, debris, mold, etc.
Damaged items don't sell well and we can't accept them.
Unsafe items are a danger to our customers and a liability for us and our consigners. While we don't guarantee consignment items in any way, we do our best to reject any that are obviously unsafe.
Time and Pay Out
Period is 90 days
Percentage is 30%, excluding saddles which are 25%
If you prefer store credit instead of a check, we will add 10% to your pay out.
Discounts are automatically applied: After 30 days - 25% discount. After 60 days - 50% discount.
If you choose, unsold items may be donated to a local equine charity or group who is in need.
Unsold items which are not to be donated will be available for pickup and we will notify you that they are packaged for pickup.
Consigners will be paid after the 5th of the month after the consignment period. Exceptions would be if all items sell, at which point pay out will be the 5th of the next month.
Consignment Contract
Here is a PDF copy of our consignment contract for your review.
Schedule Online
Use our online scheduler to set your consignment appointment. We will have our staff ready to help when you arrive!
Schedule Now